March 31st, 2017
Grove is a set of 10 interactive biofeedback sculptures, a conversation between humans and trees. Each tree is made of steel tubes, thousands of LEDs, and custom breathing sensors.
Grove is a 2016 honorarium installation at Burning Man and is the second installation made by the group that made Pulse & Bloom in 2014. The core team is ten people: Saba Ghole, Shilo Shiv Suleman, Severin Smith, Steve Lyon, Hunter Scott, David Wang, Francis Coelho, Naeemeh Alavi, Luke Iseman, and myself, Samuel Clay. Grove was conceptualized by the artist Shilo Shiv Suleman as part of her larger series exploring nature, intimacy and technology called Beloved.
Here's how Grove works: you sit down at the base of a tree and a flower opens up in front of you as it senses your presence. As you breathe into a pink flower lit from inside, the tree fills up with your breath, rising white streams overtaking multiple slowly descending green lines. As you breathe, the tree shimmers with light as it becomes a nighttime desert oasis.
This post offers details on how this installation was built, from the custom circuit boards to the blooming flower and breathing sensors. You can access the complete source for Grove on GitHub.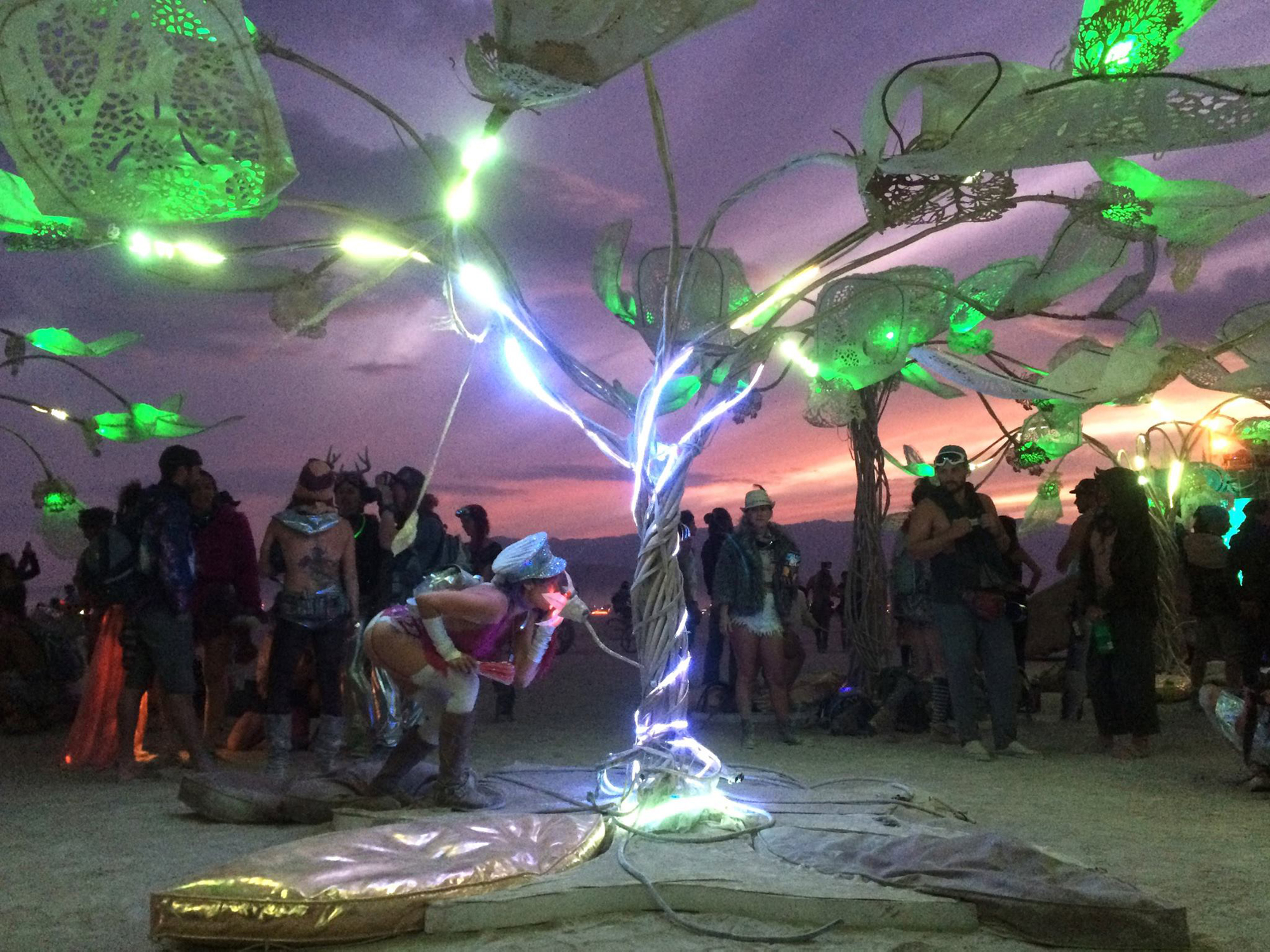 Grove is made up of ten trees, each of which has its own breath sensor and set of two thousand LEDs across four 5 meter 144 LEDs/meter LED strips and 16 high current LEDs in the leaves. That takes both a lot of power to run and a lot of manpower to setup. This is what that setup looks like.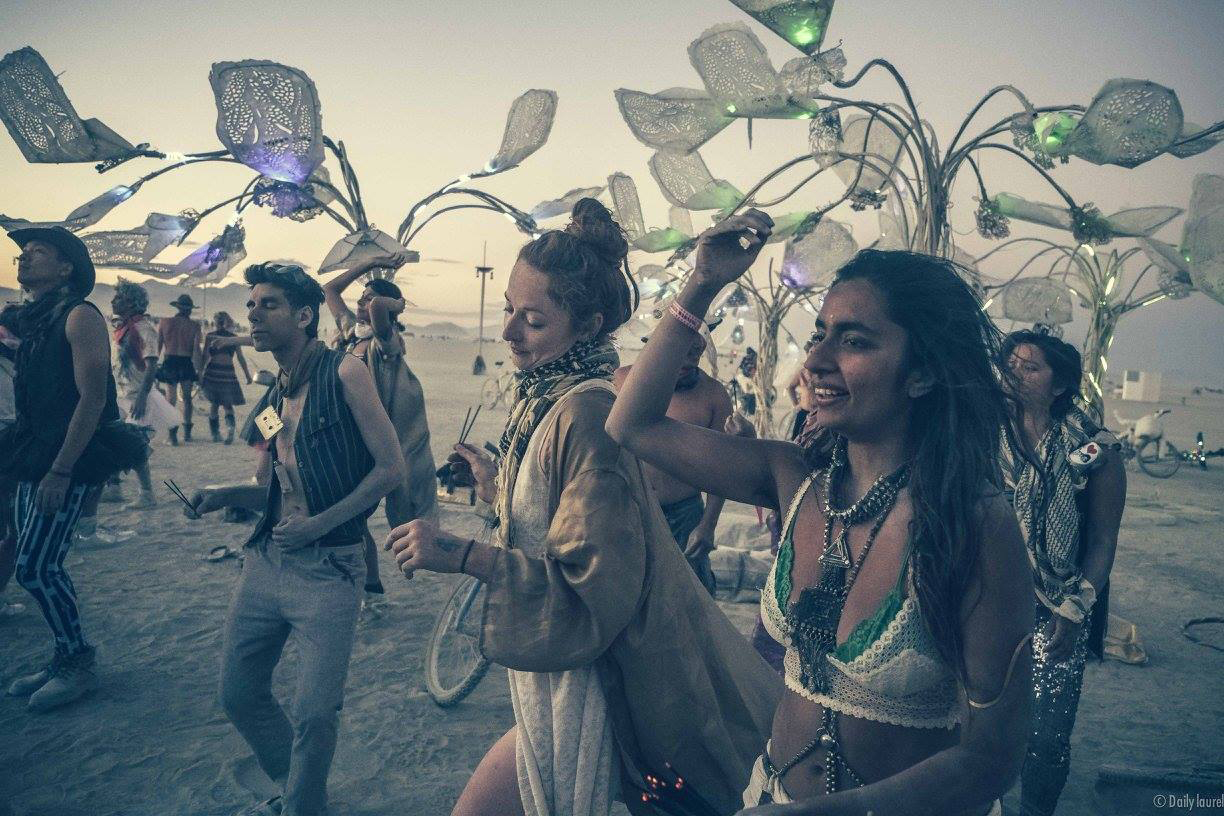 This photo and a few others below are by Daily Swa Laurel
How the electronics are made
Since the trees light up with your breath, we need to consider how the breath is sensed and then how the thousands of LEDs are driven.
These are five stages to making the electronics work together:
Continue reading

Building Grove — interactive trees that come alive to your breath at Burning Man 2016

(4427 words)...