January 2nd, 2014
Every hardware hacker has a start, and this one is mine. My girlfriend bought me a Raspberry Pi for my birthday, and so I became determined to build something with it for her birthday two months later.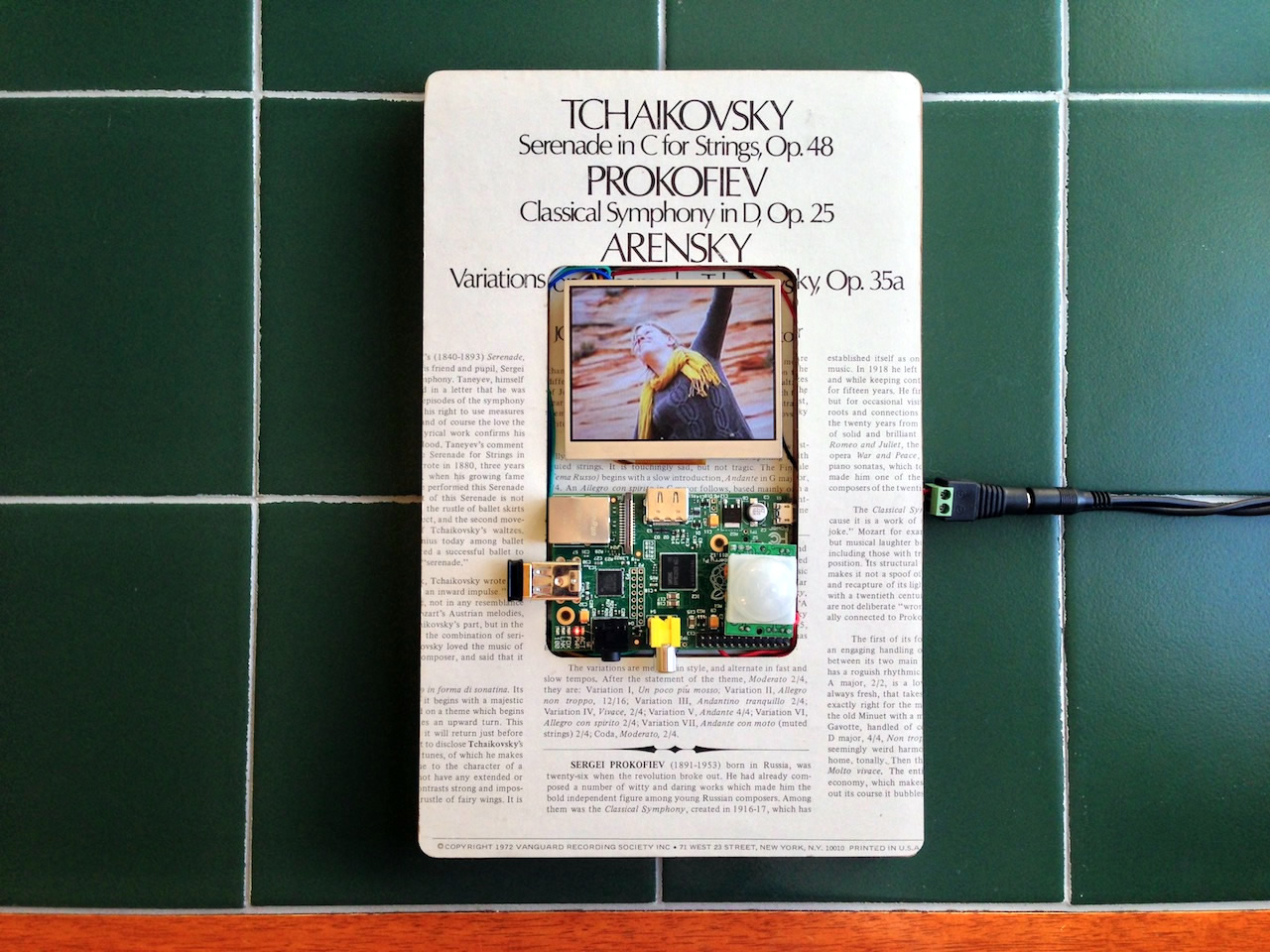 As you can see above, I built a photo frame that has a few interesting parts. For one, the software which runs the photo frame, which I explore below, keeps the photos fresh from Instagram and Flickr. It then displays a random photo for a configurable six seconds. Secondly, there is a motion detector, built using a PIR sensor, which only turns the monitor on when somebody walks by.
This photo frame is easy to build, but it does take a bit of know-how. Mainly, you should feel comfortable soldering wires and mounting the screen and Raspberry Pi to a board or other object. The hard part for me was figuring out how to turn the monitor on and off through the command line.
Everything else is gravy, from configuring wifi and autoboot/auto-login on the device to attaching and setting up the motion detecting PIR sensor. You can also use the eLinux guide to Raspberry Pi and its handy RPi Hardware Basic Setup wiki.
Parts
Raspberry Pi
I chose to use a Raspberry Pi for its simple wifi integration so that photos could be automatically updated. I didn't want to have to load photos on to an SD card which could then be read by an Arduino.
Connecting the monitor was also trivial on a Raspberry Pi, where an Arduino, Maple, or Beagle Bone would require sourcing a connection between the monitor's composite input and an output from the device.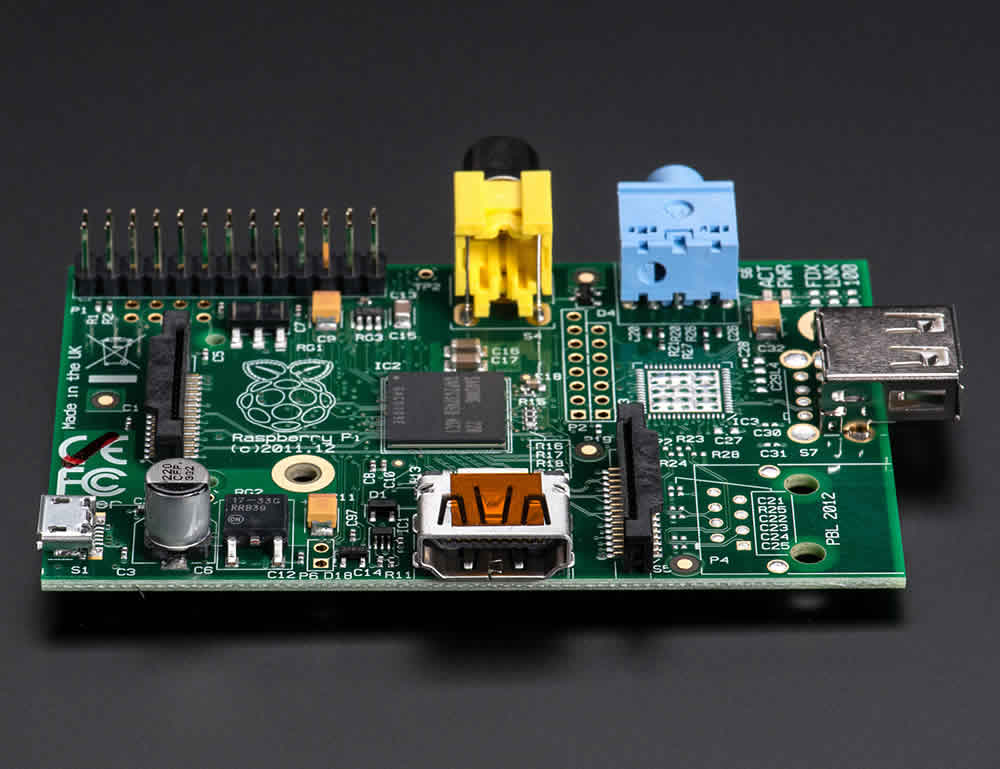 Make note of the fact that you actually don't see any of my connections on the top of the board (pictured below). In the below photo, where the Raspberry Pi is flipped vertically to show off the electrical connections, the monitor's composite cable and the motion detecting PIR sensor's red wires are soldered underneath.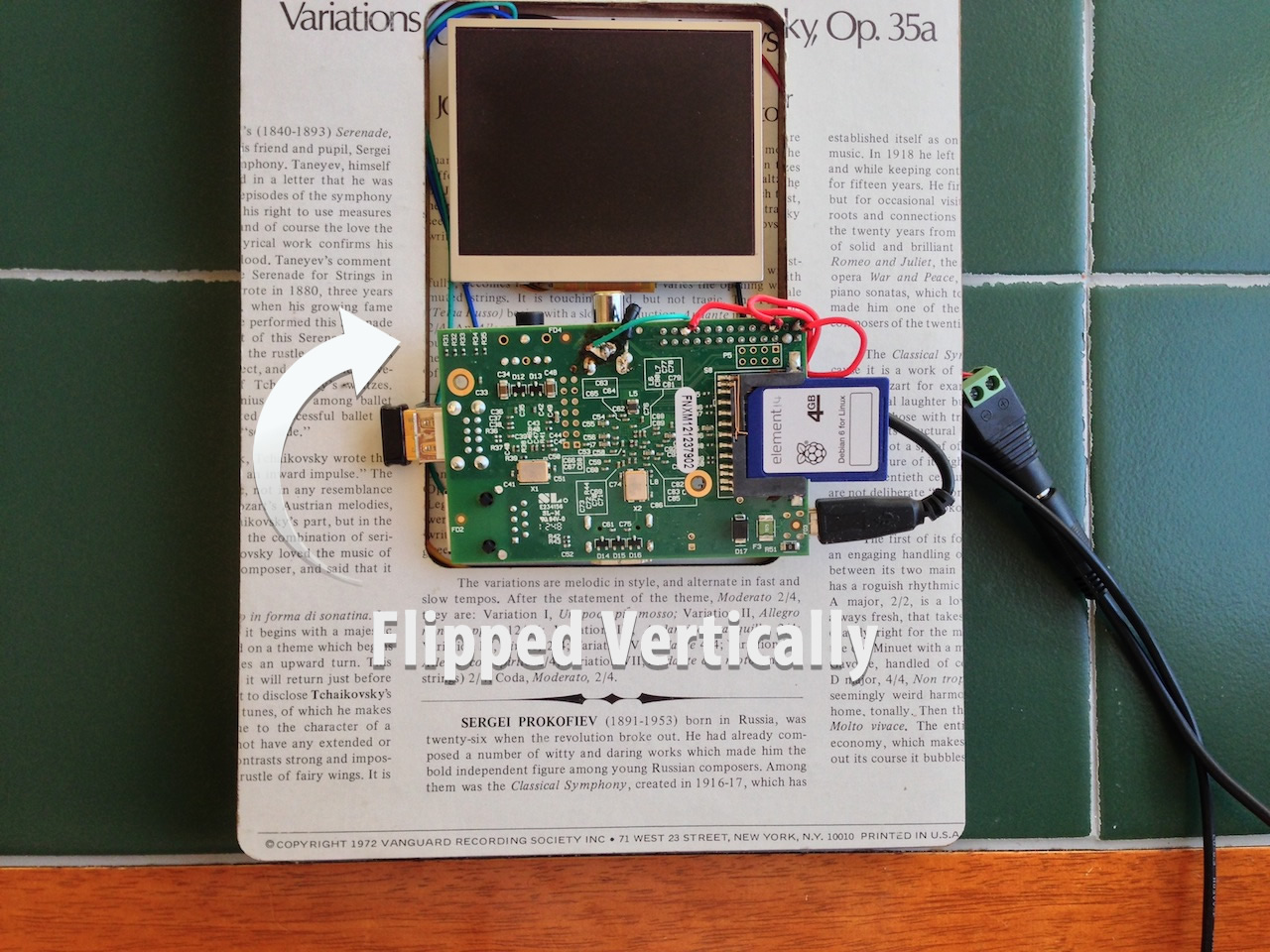 This way the photo frame looks cleaner. If I had connected the monitor using the yellow composite cable, it would have to be with a male-to-male composite adapter, since both the Raspberry Pi and the monitor have a male RCA connection. This would jut out about 2 inches below the device, resulting in a messy look for the frame.
3.5" LCD Monitor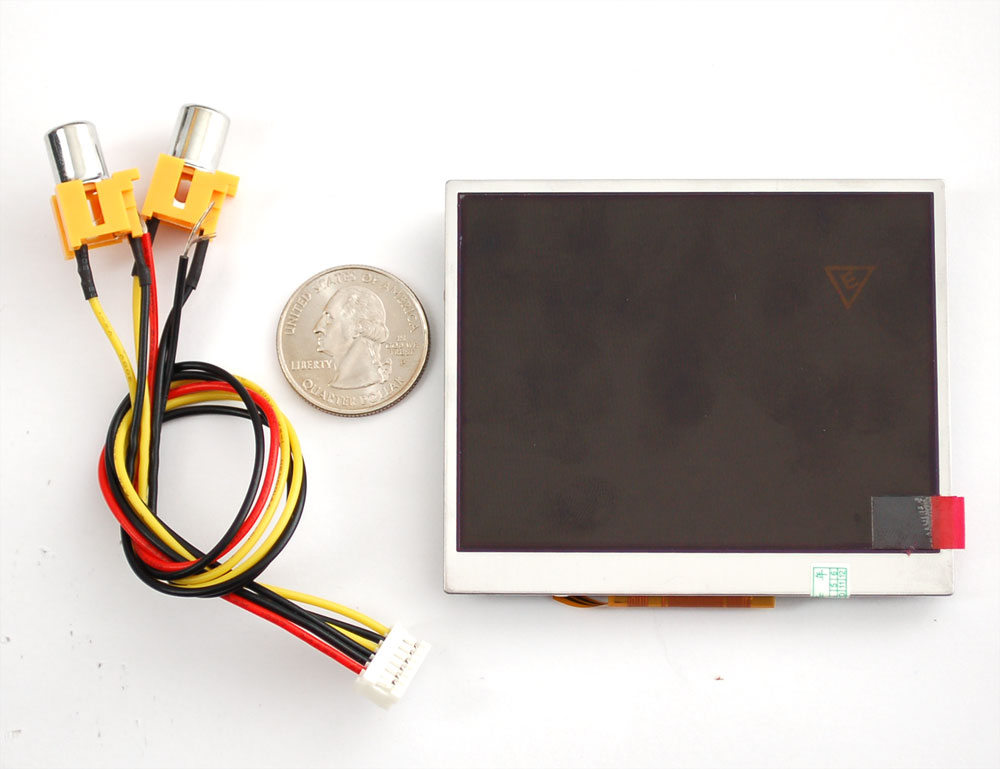 Note that if you do not plan to solder the composite cable's two wires, you will need the ugly male-to-male adapter, sold for $1.50 on Adafruit.
There are a number of different sized LCD monitors:
Continue reading

Building a living photo frame with a Raspberry Pi and a motion detector

(2832 words)...